I am a descendent of "garbios," hardscrabble Dutch immigrants who dominated the garbage collection and disposal industry in Chicago in the early- to mid-1900s. The origin of the term "garbio" is unclear, but if you are interested you can read about some of these interesting characters in a wonderful book titled, oddly enough, Garbio. You can probably borrow it from your local public library, or find an ebook version.
Historian Robert Swierenga writes that the garbios thrived in the garbage business in part because they were not afraid of hard work and put a high value on being "their own boss." This fierce independent spirit animates many of the people I know in the waste industry still today, both within and outside of Chicagoland.
Our use of the "garbio" moniker is less literary and more mundane, perhaps, but we hope it's a memorable brand name for our digital marketing services, business directory, and cloud software aimed at today's garbage haulers. The garbios of old would undoubtedly be astounded by the technology that has transformed the industry from simple horse and wagon rigs to complex motor vehicles with hydraulic lifts, from shabby labor to logistics and high finance, and from burying trash in a hole on someone's farm to recycling and the international circular economy.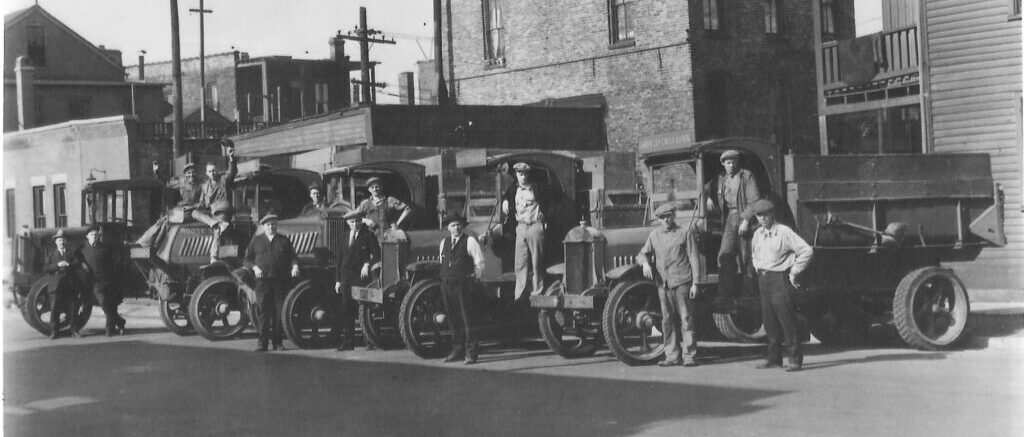 The world has changed, obviously. Today's information technology, from the "world wide web" to the "cloud," can seem far removed from the gritty, earth-bound concerns of managing waste, but it's now a necessary element of any well-run, profitable waste business. Our Garbio software and services try to bring these two worlds together in a productive way.
We hope our Garbio website harks back to the best qualities of the garbios. We dedicate ourselves to complete each day's work without looking too far ahead, and to deal simply, directly, and honestly with everyone. For us, Garbio means getting a tough job done right, and earning good profits as a natural outcome. Our tongue-in-cheek motto is garbage in, green out. And our mission is to help waste industry businesses grow more valuable.